1842
1861
1864
1868
1871
1873
1879
1881
1882
1883
1884
1887
1890
1891
1900
1901
1906
1907
1908
1911
1914
1915
1919
1933
1939
1940
1941
1954
Oct 1964
Dec 1964
1969
1970
1975
1978
1979
1982
1985
1988
1989
1990
1991
Dec 1991
1995
1997
1998
2000
2002
2003
2011
1842
GUSTAVE NIEBAUM IS BORN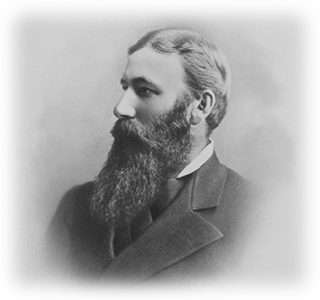 Gustave Ferdinand Niebaum (originally Gustav Ferdinand Nybom) is born August 30, 1842, in Helsinki, Finland.
1861
NIEBAUM THE SAILOR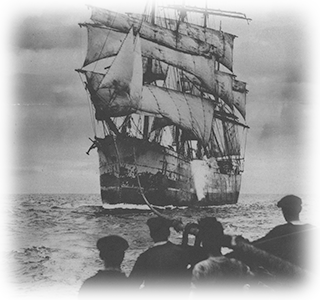 Niebaum graduates from the Nautical Institute in Helsinki.
He is 19 years old.
1864
NIEBAUM SETS SAIL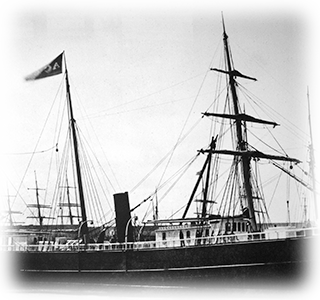 After receiving his Master's papers from the Nautical Institute in Helsinki, Captain Gustave Niebaum assumes command of the St. Paul, a ship bound for the icy shores of Alaska.
1868
NIEBAUM ARRIVES IN SAN FRANCISCO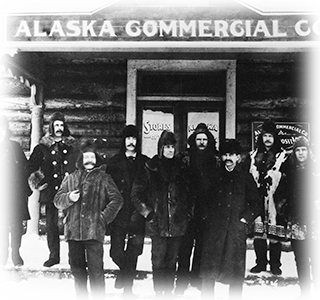 Gustave Niebaum arrives in San Francisco with a cargo of furs worth more than $600,000 and establishes the Alaska Commercial Company.
1871
"COZY CORNER"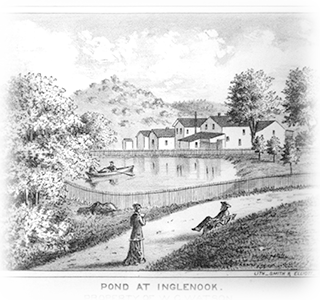 William C. Watson, son-in-law of George C. Yount (founder of Yountville) and manager of the Bank of Napa, buys the seventy-eight acre G. Koni farm west of Rutherford. He names it Inglenook, a Scottish expression meaning "cozy corner," and plants the property's first grape vines.
1873
NIEBAUM WEDS SUSAN SHINGLEBERGER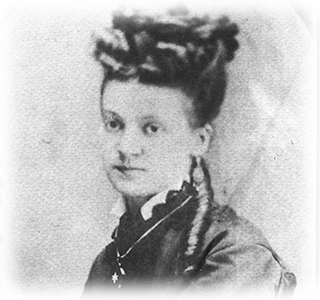 Gustav Nybom changes his name to Gustave Niebaum and marries Susan Shingleberger, a native Californian.
1879
GUSTAVE NIEBAUM BUYS INGLENOOK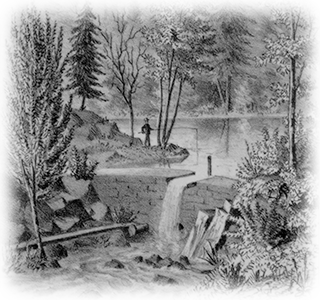 Watson sells the Inglenook property to Judge S. Clinton Hastings, founder of the University of California Hastings Law School. Niebaum, having amassed a personal fortune in excess of $10 million, buys the Inglenook farm from Hastings, and the adjoining four-hundred-forty-acre farm of Mrs. Rohlwing. The total cost for the two farms is $48,000. Niebaum decides to keep the name Inglenook.
1881
CHATEAU CONSTRUCTION BEGINS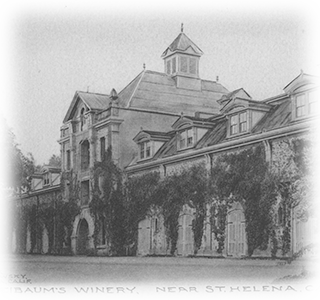 Niebaum hires Hamden W. McIntyre, an agent of the Alaska Commercial Company, to be the general manager of Inglenook. Niebaum commissions William Mooser, a San Francisco architect, to design the great chateau in conjunction with Hamden W. McIntyre, who provides the winery design. (Later, McIntyre becomes a prominent designer of other Napa Valley wineries.) Construction on the present winery officially begins.
1882
FIRST HARVEST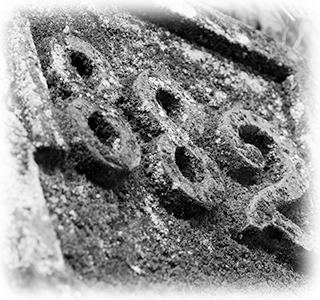 Inglenook crushes its first vintage of 80,000 gallons of wine. Niebaum purchases 712 additional acres from five neighbors to add to his Inglenook estate.
1883
WINEMAKING ADVANCES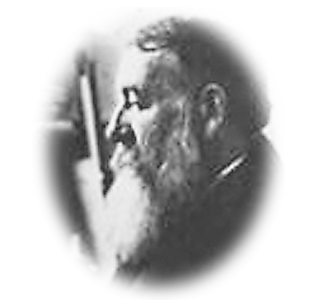 McIntyre and Niebaum dig an experimental cellar directly into the hillside behind the present mansion to test their theory of cellar temperatures. They will use what they learn for the construction of the new chateau cellar. Their goal is to find cellar temperatures of fifty-five to sixty degrees for wine aging.
Additionally during this time, Niebaum works with the Board of State Viticulture Commissioners to attempt to eradicate the devastating phylloxera root louse.
1884
INGLENOOK PRODUCTION GROWS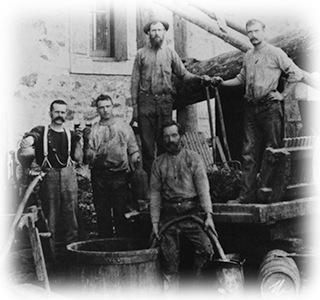 Inglenook increases capacity from 80,000 gallons in 1882 to 125,000 gallons in 1884.
1887
A MASTERPIECE COMPLETE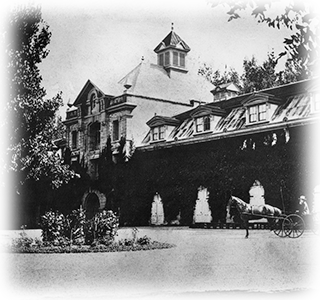 The great chateau at Inglenook is finished.
1890
EARLY WINE MARKETING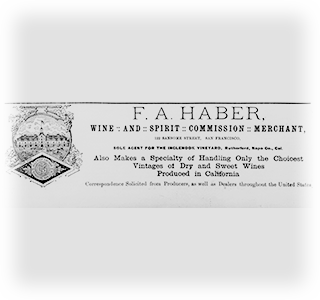 Inglenook hires F.A. Haber as its sales agent. He takes out full-page ads in Pacific Wine & Spirits Review and other publications.
1891
A PRESIDENTIAL WINE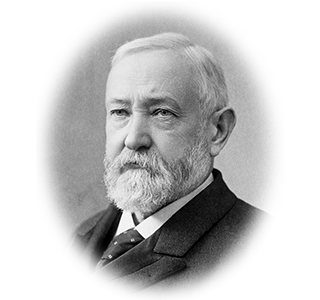 Inglenook wine is served to President Benjamin Harrison
at a special banquet in San Francisco.
1900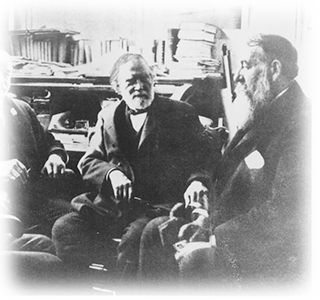 Niebaum is 58 years old, wealthy, and prominent.
He will live eight more years, working as President of the Alaska Commercial Company.
1901
INGLENOOK ON TRACK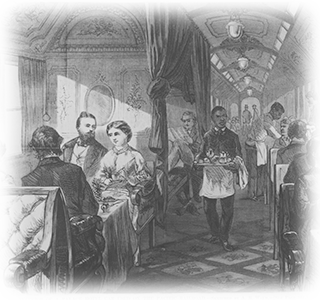 Travelers dining about the Southern Pacific Railroad enjoy a bottle of Inglenook Claret for about sixty cents.
1906
QUAKE ROCKS NORTHERN CALIFORNIA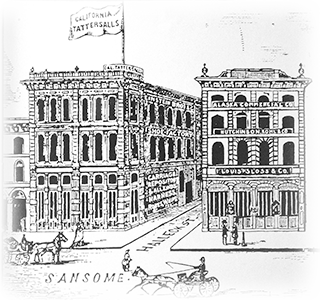 A great earthquake destroys much of San Francisco, including the Alaska Commercial Company headquarters on Sansome Street. Inglenook survives in Rutherford.
1907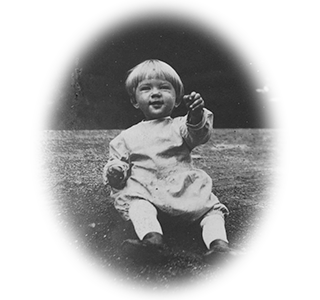 John Daniel Jr. is born, grandnephew of Mrs. Gustave Niebaum.
1908
CAPTAIN NIEBAUM DIES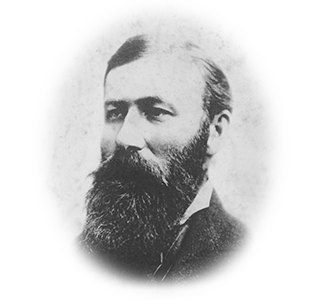 Captain Gustave Niebaum dies at his San Francisco home on August 5th, at the age of 66. Winemaking ceases for several years.
1911
INGLENOOK RE-OPENS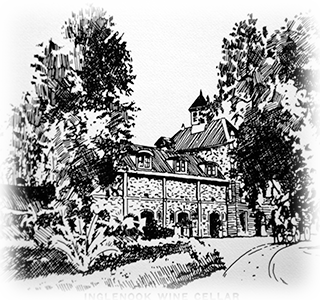 Mrs. Niebaum, the Captain's widow, re-opens Inglenook for winemaking under Benjamin Arnhold. 50,000 gallons are produced.
1914
JOHN DANIEL JR. MOVES TO INGLENOOK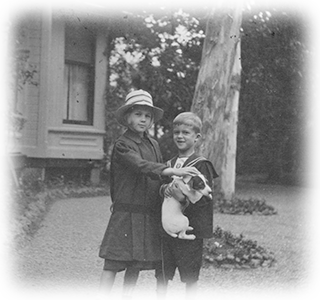 When their mother dies, young John Daniel Jr. and his sister, Suzanne, move to Inglenook, and are raised by their great aunt, Mrs. Niebaum.
1915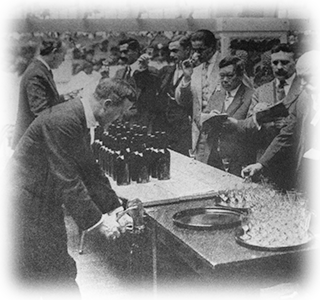 Inglenook wine triumphs at San Francisco's Panama Pacific International Exposition, winning 19 gold medals at the opening celebration of the Panama Canal.
1919
WINEMAKING OPERATIONS CEASE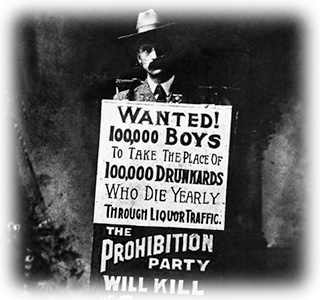 The Eighteenth Amendment is passed on July 1 and Prohibition begins. Prohibited from making or selling wine, Inglenook empties all barrels and casks. Inglenook's grapes are sold fresh to home markets while the vats stand empty.
1933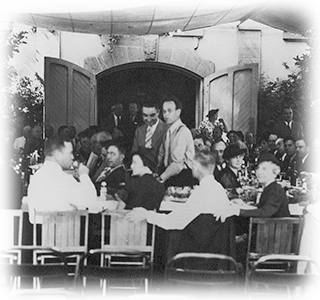 On December 5, Prohibition is repealed and on December 6 Inglenook hosts an all-day celebration for three hundred people. Winery production resumes immediately under the winemaking talents of Carl Bundschu and the visionary leadership of John Daniel, Jr.
1939
JOHN DANIEL, JR. BECOMES OWNER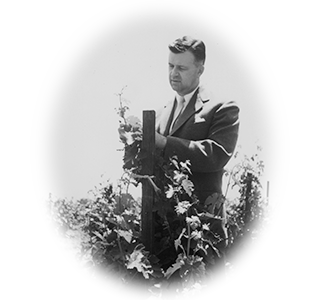 He will run Inglenook for twenty-five years.
1940
INGLENOOK DURING WARTIME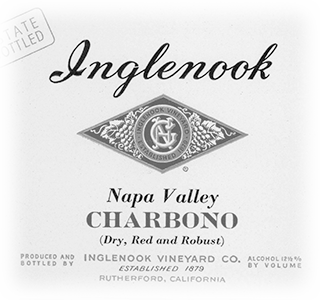 Inglenook is praised for bottling an obscure grape varietal called Charbono. Daniel becomes director of the Wine Institute and holds the position until 1969. World War II interrupts wine importing from France, Germany and Italy for six years.
1941
WINE OF THE CENTURY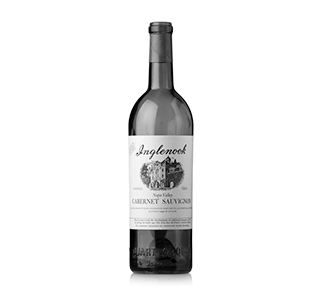 The 1941 Inglenook Cabernet Sauvignon earns the reputation of being one of the best Cabernet Sauvignons ever made, achieving a perfect 100 score in the Wine Spectator.
1954
"PRIDE, NOT PROFIT"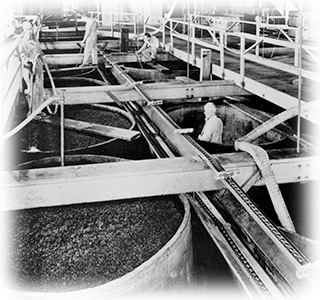 Inglenook's Diamond Jubilee is celebrated. At this 75th anniversary, fifty wine merchants are invited to the Napa Valley for a quiet luncheon under the trees. Daniel begins using the advertising slogan, "Pride, Not Profit." The motto was more true than some imagined; he was subsidizing Inglenook operations from his personal wealth, as Niebaum had done.
Oct 1964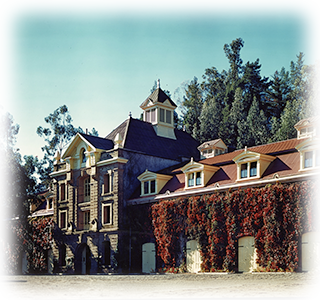 Harvest was small and profits had not yet materialized. Equipment needed replacement. The internal system of quality control, initiated by Niebaum and continued through strong directors, ended. The uncompromising management of the Inglenook estate, installed by Niebaum and continued under John Daniel's stewardship, starts to take its toll.
Dec 1964
DANIEL SELLS INGLENOOK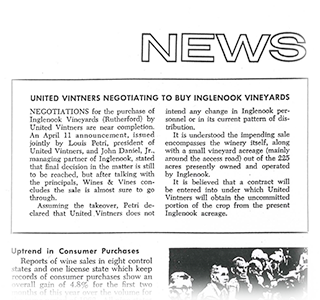 The winery, 85 years old, is sorely in need of repairs and new equipment. Daniel sells Inglenook to Allied Grape Growers. The purchase includes the brand name Inglenook, the chateau and about 94 acres, with 72 acres in vineyard. It forms United Vintners, a San Francisco-based marketing organization, which officially owns Inglenook. John Daniel Jr. keeps the Niebaum mansion and about 1,500 acres of the Inglenook Estate, where he and his wife continue to live.
1969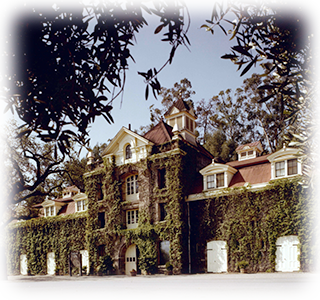 Heublein Incorporated purchases 82 percent of United Vintners and in the process acquires Inglenook.
1970
JOHN DANIEL JR. DIES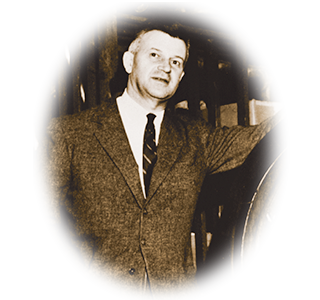 Convinced that winemaking is not a suitable career for her two daughters, his wife decides to sell the estate.
1975
THE COPPOLAS MOVE TO NAPA VALLEY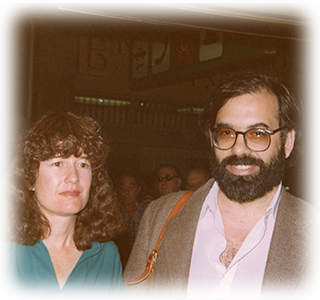 Francis and Eleanor Coppola buy 1,560 acres of the Inglenook estate, including the Niebaum mansion, with profits from The Godfather films. In the French tradition, they join their name with Niebaum's, making the property the Niebaum-Coppola Estate Winery.
1978
NIEBAUM-COPPOLA'S FIRST HARVEST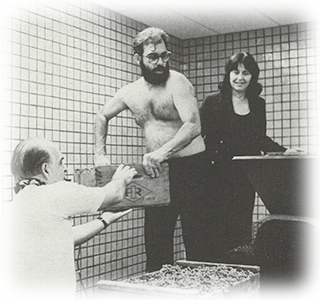 The first harvest at Niebaum-Coppola creates the Estate's flagship wine, Rubicon, a red Bordeaux-style blend named after Caesar's famous crossing of a river in Northern Italy, which denoted the point of no return for him and his troops – an appropriate metaphor for Coppola's own quest to create world-class wine. The wine is made in the Carriage House on the back property.
1979
100 YEARS OF WINEMAKING EXCELLENCE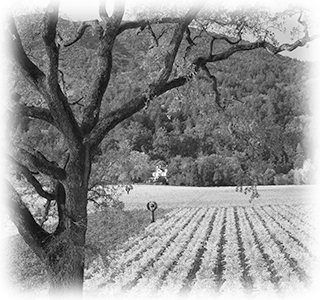 Inglenook's Centennial Dinner is held at San Francisco's Palace Hotel Garden Court to celebrate 100 years of winemaking excellence.
1982
"RUTHERFORD DUST"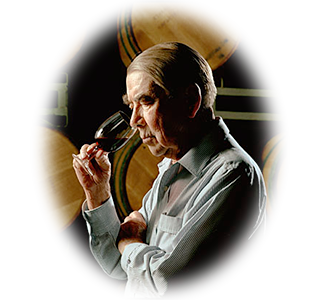 Celebrated winemaker André Tchelistcheff consults for Niebaum-Coppola, coining the expression "Rutherford Dust" to refer to the flavor characteristics that define the terroir of Rutherford, California.
1985
RUBICON DEBUTS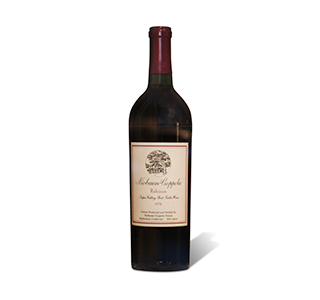 After maturing in 1,200-gallon French oak casks for 15 months, followed by 18 months in 60-gallon French oak barrels, and then two full years in the bottle, the premiere 1978 vintage of Rubicon is released.
1988
EDIZIONE PENNINO ZINFANDEL DEBUTS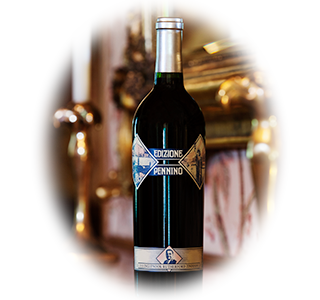 The wine is named in honor of Coppola's maternal Grandfather Francesco Pennino, a Neapolitan composer whose song titles are imprinted on the corks of these wine bottlings.
1989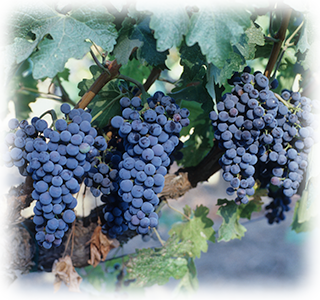 Genetic testing proves the Estate Cabernet Sauvignon that is used to create Rubicon matches the original vines Gustave Niebaum brought back from France in the 1880s, which is now registered as Rubicon Estate heritage Clone #29.
1990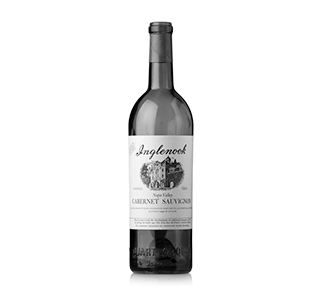 Wine Spectator scores the Inglenook 1941 Cabernet Sauvignon a perfect 100 points and names it one of the Top Wines of the Century.
1991
A NEW WINEMAKER ON BOARD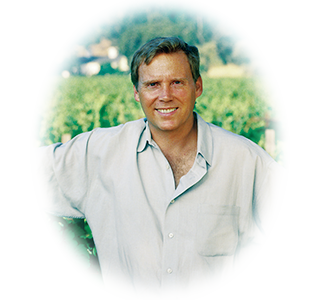 Scott McLeod is named head winemaker at Niebaum-Coppola Estate Winery
Dec 1991
RUTHERFORD GETS RECOGNIZED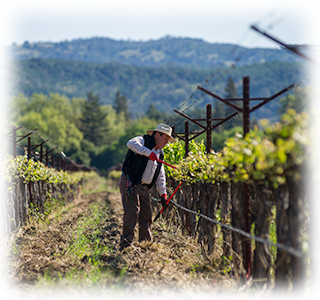 Rutherford receives official appellation designation.
1995
COPPOLAS REUNITE PROPERTY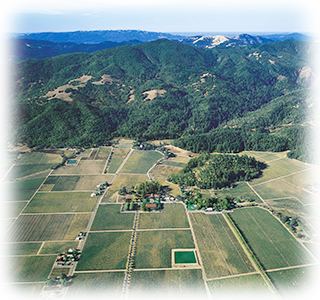 The Coppolas purchase the last of the Inglenook land parcels with profits from Bram Stoker's Dracula, including the historic Chateau. This reunites the property and its Chateau for the first time in three decades. The restoration of the Chateau begins.
1997
THE GREAT CHATEAU IS REBORN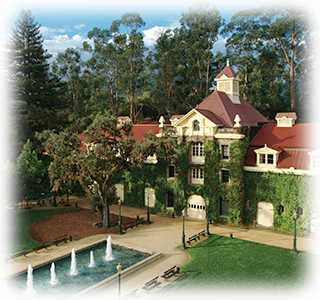 The newly restored Chateau celebrates its Grand Opening with a star-studded gala featuring an outdoor screening of the classic silent film Napoleon and a live 65-piece orchestra playing the score composed by Carmine Coppola, Francis's father.
1998
CASK DEBUTS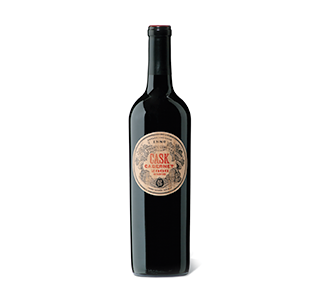 Paying tribute to the great Inglenook CASK Cabernets produced by John Daniel, Jr., the 1995 CASK Cabernet debuts.
2000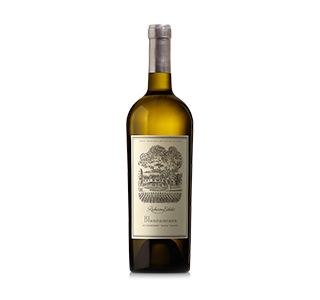 Blancaneaux, the Estate's flagship white wine named after the family's resort in Belize, makes its debut with the 1999 vintage.
2002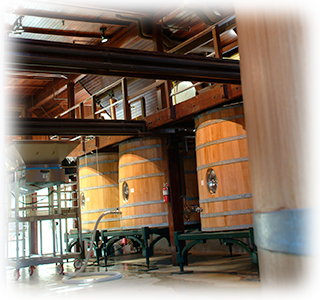 The Coppolas purchase the neighboring J.J. Cohn property and, after a 36-year hiatus, winemaking returns to the Chateau with the opening of the Rubicon Winery.
2003
INFINITY CAVES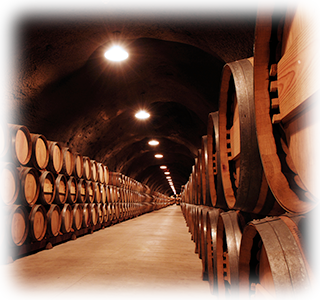 Cave construction commences to create a cellar for aging and storing the Niebaum-Coppola Estate wines.
2011
INGLENOOK, ONCE AGAIN AND FOREVER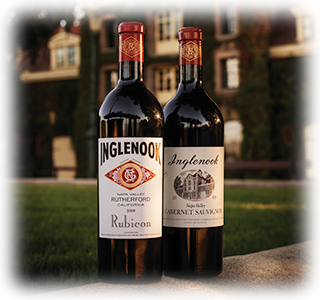 Francis and Eleanor Coppola acquire the iconic Inglenook trademark and announce the estate will once again be known by its historical name, Inglenook. Coppola appoints Philippe Bascaules, formerly of Chateaux Margaux in France, as General Manager. He inherits a 130-year-old dream, shared by Niebaum, John Daniel, Jr. and Coppola, to produce wines at Inglenook that rival the best in Europe.