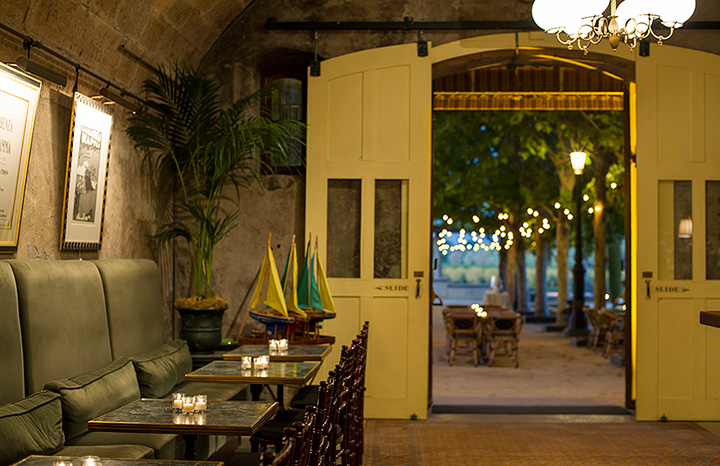 The Bistro
Open Daily 10:00am – 5:00pm

Visitors who prefer a more leisurely tasting experience can relax at The Bistro. The Bistro offers a comfortable, friendly setting reminiscent of a European café. Sip indoors or savor an al fresco moment in the courtyard by the reflecting pool. A suitable spot even for our younger guests, who can borrow wooden sailboats to sail in the courtyard fountain, just as in the Luxembourg Gardens in Paris. Additionally, guests may enjoy soft drinks, coffee drinks, bistro bites, cheese and charcuterie. Cigars are also available for purchase.

Reservations for a Bistro Experience for groups up to 12 guests can be made by contacting 707/968-1161 or reservations@inglenook.com.
*We regret that due to county regulations there is no outside food permitted on property and picnicking is not allowed. Inglenook does offer food and wine pairings for your enjoyment.