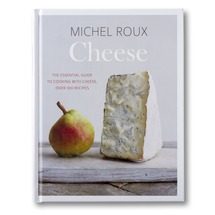 Cheese: The Essential Guide to Cooking with Cheese - Michel Roux
In Cheese, legendary chef Michel Roux––owner of The Waterside Inn at Bray in Berkshire County, England––leads readers through over 100 recipes that incorporate cheese as the main ingredient. Roux shares his life-long passion for this most comforting food staple by offering a host of inventive ways to prepare both rare and easy-to-find cheese varieties, describing the many techniques he's gathered from worldwide travel in a clear and friendly manner. Beautifully illustrated throughout with photography by Lisa Linder.
Published by Quadrille Publishing Limited, 2017.