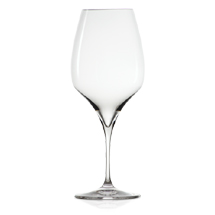 The Cabernet glass works impressively well with our Rubicon. In fact, it became our then-General Manager Larry Stone's glass of choice for the wine:
"The Vitis glass is perfect for bringing out all the layers inherent in Rubicon. It amplifies the floral, mineral, and fruit elements in the aroma while softening the tannins in the midpalate, giving it a luxurious mouthfeel. It is an absolutely amazing glass for Rubicon." - Larry Stone, Master Sommelier


Attention California residents

Proposition 65 WARNING:
Consuming foods or beverages that have been kept or served in leaded crystal products or handling products made of leaded crystal will expose you to lead, a chemical known to the State of California to cause birth defects or other reproductive harm.