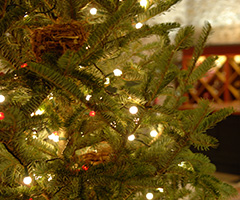 Inglenook invites you to join us for our 13th annual Holiday concert celebrating 140 years of Heritage on Sunday, December 8th, beginning at 5:00pm.
Enjoy festive Holiday treats and wine while shopping our array of beautiful gifts. We will be featuring several special items and offering complimentary gift wrapping for our members.
The Saint Helena Community Band performs at 6:00pm in the historic South Barrel Room. The concert is Rutherford's premier Holiday event and seating is extremely limited. Only four tickets will be available per group.
Time and date subject to change. Tickets available for purchase approximately four weeks in advance of the event. All tickets are non-refundable.