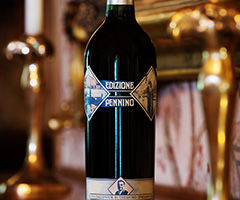 Heritage Society Only
Inglenook welcomes members of the Heritage Society to celebrate the life and music of Francesco Pennino, the maternal grandfather of Francis Coppola, by raising a glass of the newly released 2015 Edizione Pennino Zinfandel!
Now that the Zinfandel Dinner is in its fourth consecutive year, fans of Edizione Pennino Zinfandel are probably well aware that Francis replicated the logo of his grandfather's music publishing company for his wine label: respective images of the Bay of Naples and the Statue of Liberty sit astride the name Edizione Pennino, which represents the link between Francesco's Neopolitan heritage and the opportunities awaiting him in America after he decided to seek his fortune here in 1905.
Very successful as a composer and a lyricist of popular Italian music--and also as an importer of Italian films to the States for his three movie theaters!--Francesco was a key personality in the development of the Italian-American community in early 1900s New York.
On this special evening, let's pay tribute to a man of extraordinary talent by enjoying ourselves to the fullest and being mindful that while heritage is common to us all, our stories are uniquely our own.
We'll drink and feast Italian-American style with the sumptuous fare that Inglenook's Chef Alex Lovick will prepare for us, using his culinary imagination in pairing wine and food, and in discovering new taste-twists on traditional Southern Italian favorites.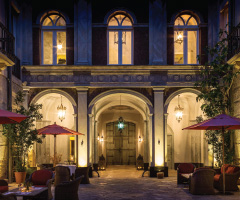 Members of the Heritage Society are invited to take part in an extraordinary customized experience at the Palazzo Margarita in Bernalda, Italy.
This private luxury wine and food experience offers an amazing way to discover the true essence of this region while indulging in gourmet wine-paired meals both at the Palazzo and in picturesque neighboring villages, all while being escorted by Inglenook's Vineyard Manager, Enrique Herrero. Learn More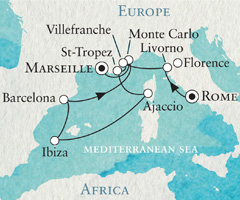 Join Inglenook Associate Winemaker Chris Phelps on an exclusive 12-day Mediterranean Cruise! Ancient history and artful treasures mix with the cosmopolitan vibe of renowned world-class cities and legendary beaches that have long attracted the international jet-set. Paired with Inglenook wines, this experience will be something special to remember. Learn More