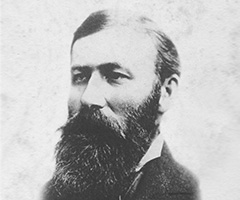 Heritage Society Only
Celebrate Captain Gustave Niebaum's Russian heritage at Inglenook as Winery Chef Alex Lovick prepares an authentic Russian feast from their shared roots. Gustave Niebaum was born in Helsinki, Finland in 1842 which was a part of the Russian Empire of Czar Nicholas I, while our own Chef Lovick's family hails from St. Petersburg and Estonia and he grew up attending Russian school on weekends studying Russian history, literature, religion and language. For this event, Chef Alex will craft a menu to pair with Inglenook wines.
$225 per person plus tax. Seating is limited. Maximum of four tickets per member
To purchase tickets, call 707.968.1144 Reservations are available by telephone or email HeritageSociety@Inglenook.com only.